SPIRITS OF FIRE
- nouveau groupe réunissant
Tim "Ripper" Owens
(chant - ex-Judas Priest, ex-Iced Earth),
Chris Caffery
(guitare - Savatage, Trans-Siberian Orchestra),
Steve Di Giorgio
(basse - Testament, Death,...) et
Mark Zonder
(batterie - Fates Warning, Warlord) - travaille actuellement sur son premier album qui sera produit par Roy Z Ramirez (Bruce Dickinson, Halford, Tribe Of Gypsies). La musique de
SPIRITS OF FIRE
peut être décrite comme la rencontre entre Judas Priest et Savatage. Sortie prévue début 2018 chez Frontiers Music Srl.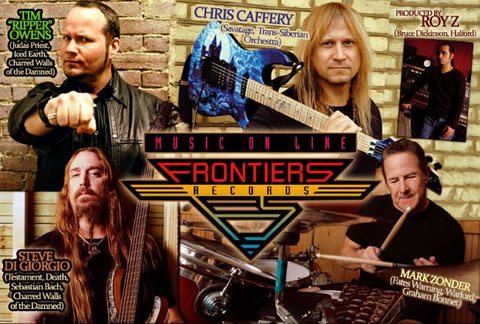 ________________________________
♪ ♫ ♩ ♬.♫♪ ♫